Please download the GEMINI ASIO drivers from our website.
Launch Virtual DJ.
Connect power cable and USB cable to rear of unit.
Connect USB cable to an available USB input on your computer.
Power on unit.
The unit will be in CD mode by default.
With Virtual DJ open, press the MIDI button on the CDJ-700.
The unit will begin connecting to your computer.
At this point it will begin installing the necessary drivers. NOTE (Do not power off of disconnect the unit during this process)
Once drivers are installed and Virtual DJ recognizes your controller…You will see the following notification below…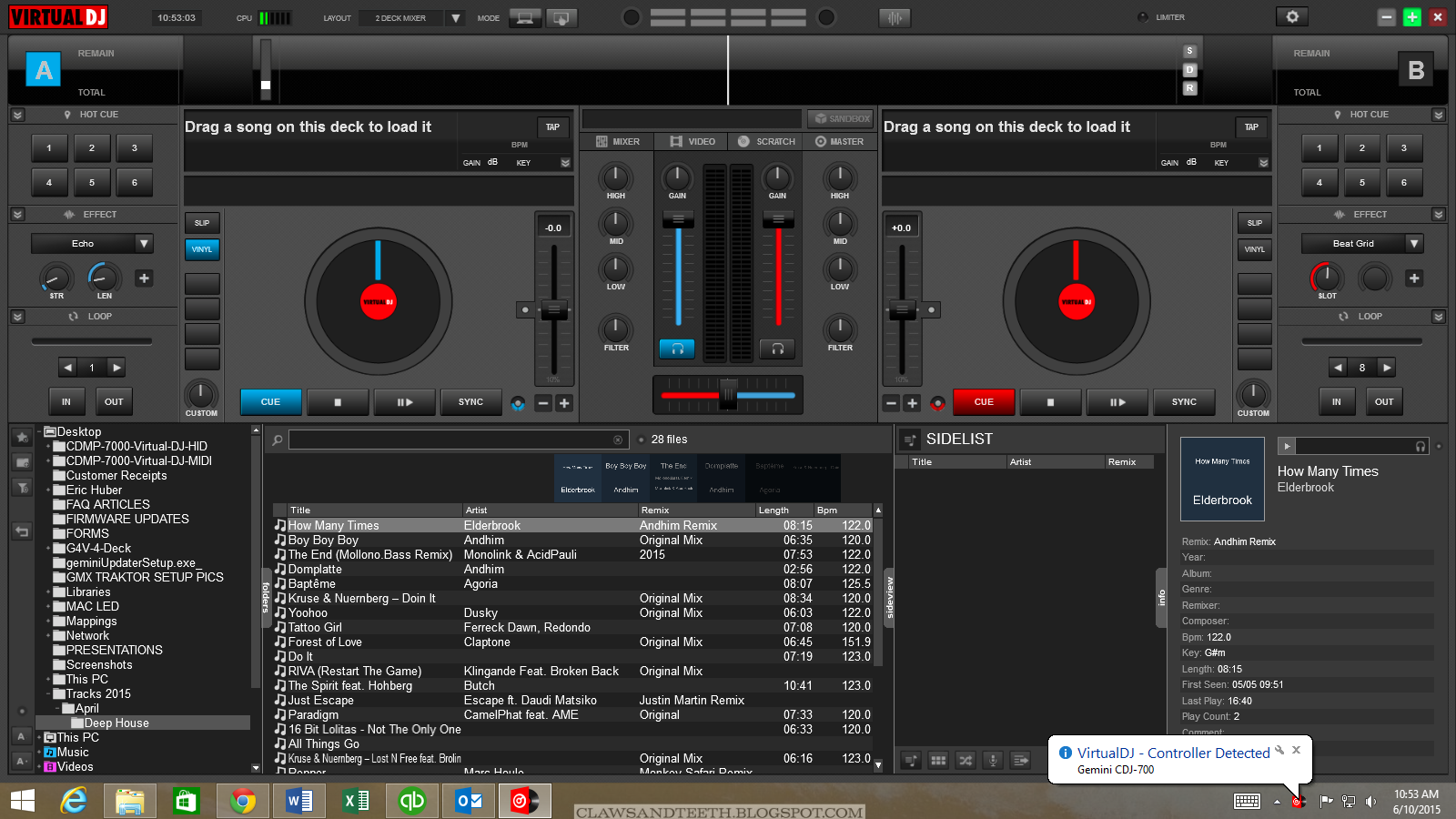 Your unit is now paired up with Virtual DJ and your PC…
Please mirror image the following screen shots below for a signal unit…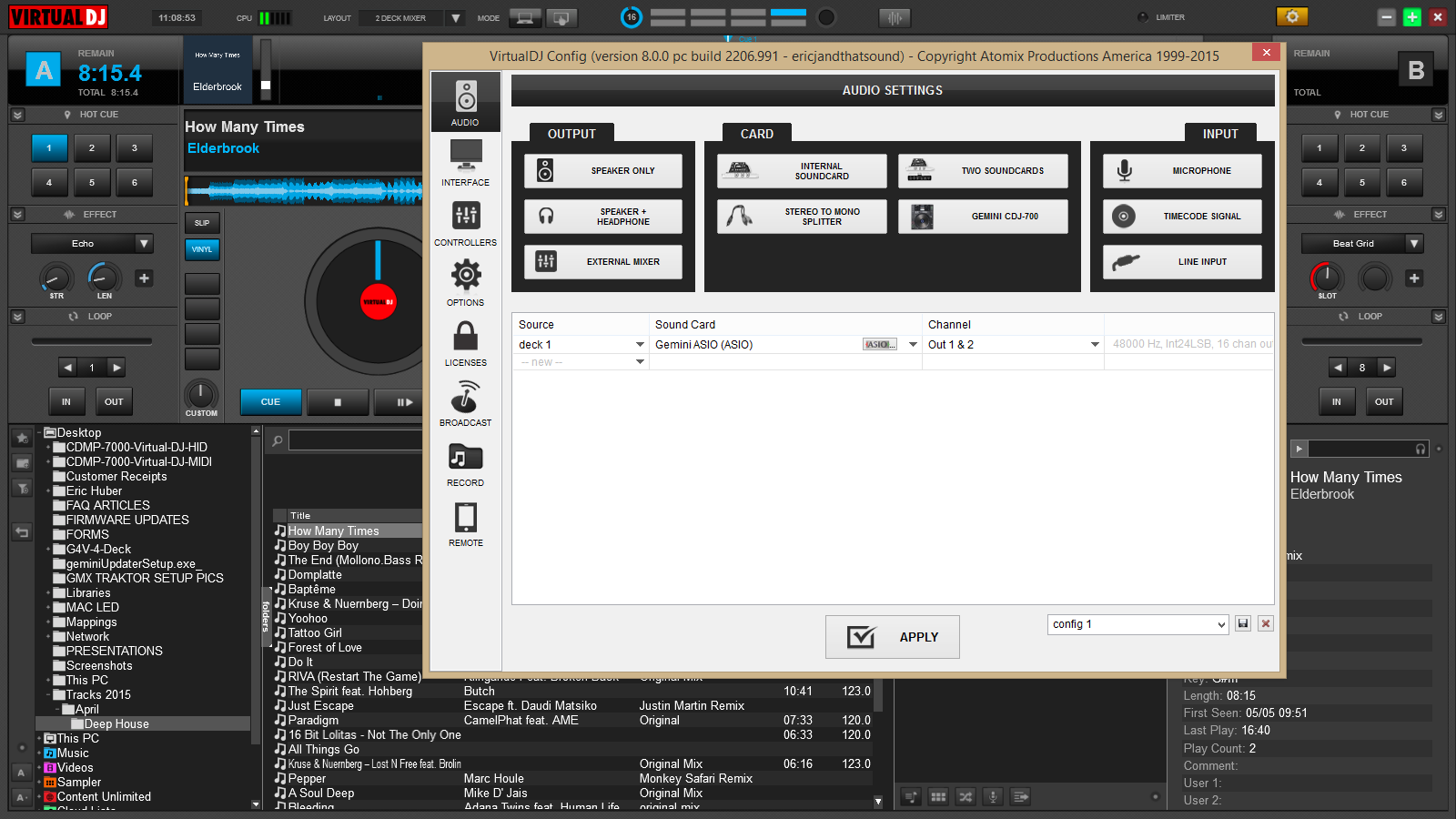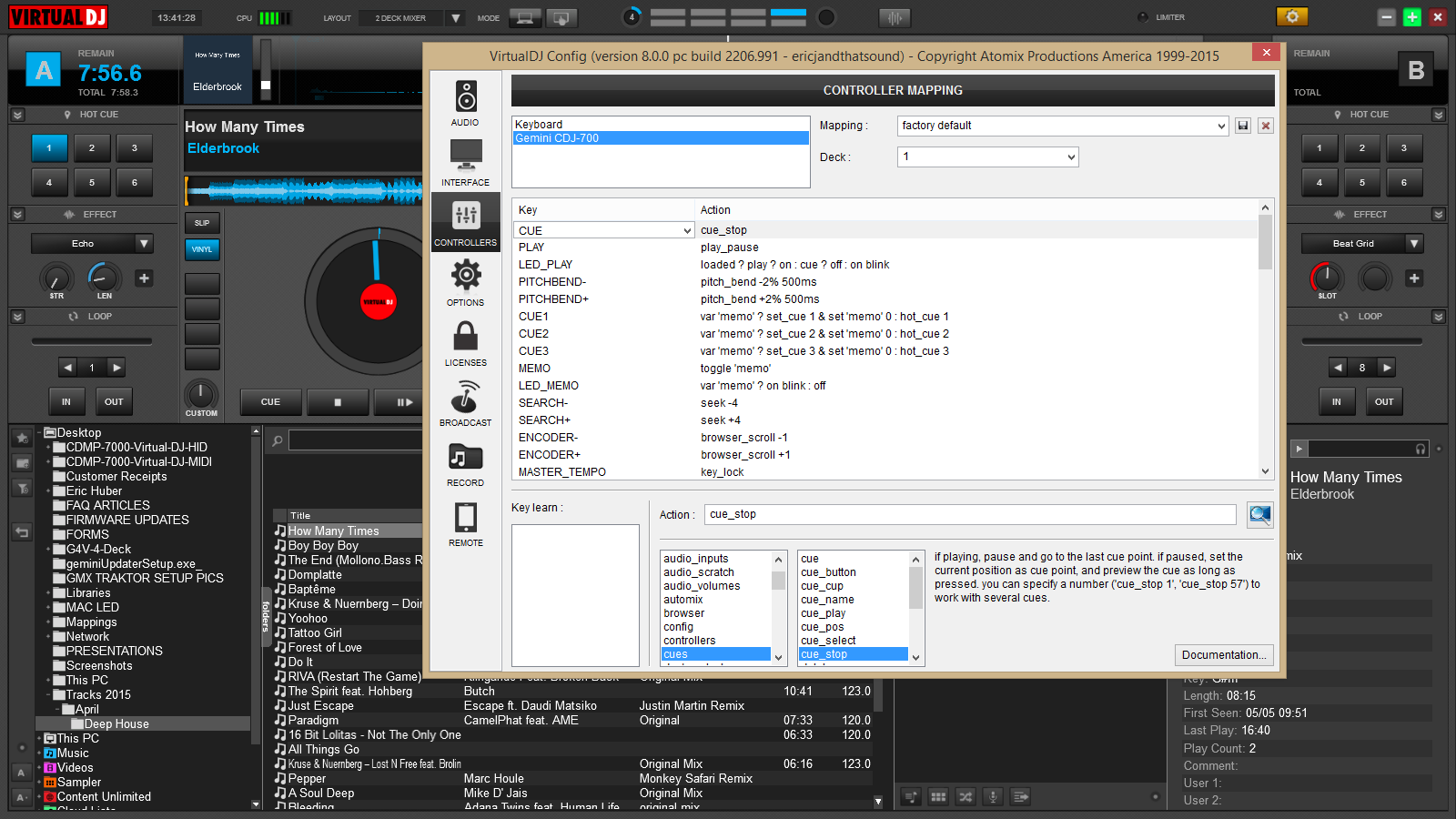 If you are using more than one CDJ-700 it will also be located here. You may use up to 4 decks.
Deck 2 and so on will then be available. All must be routed to GEMINI ASIO under sound card and assigned to the proper channels. The channels must match up to the channels assigned in the GEMINI ASIO SETTINGS dialog box which can be accessed by clicking the ASIO button for any device under sound card. You will then see the following dialog box below…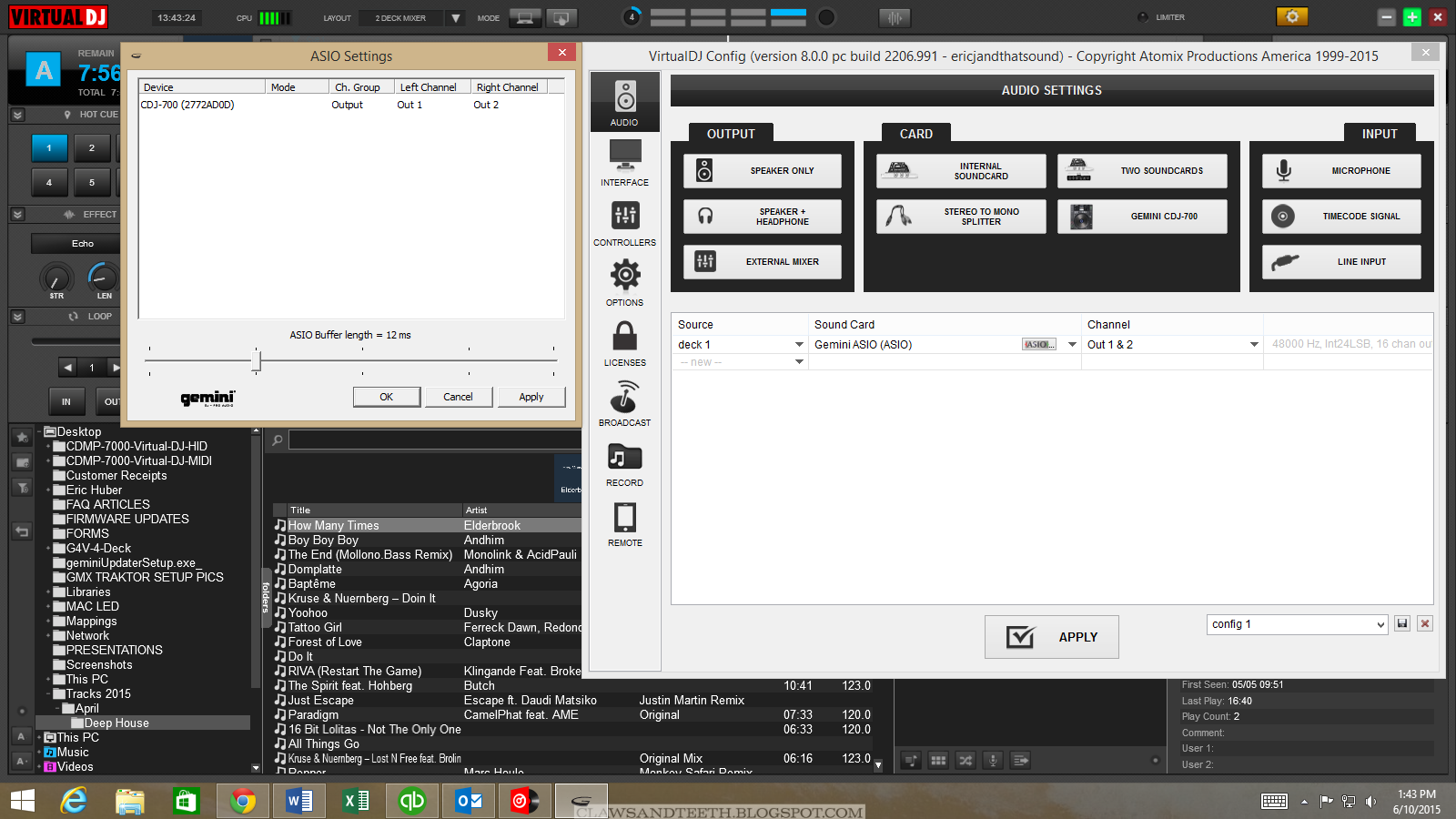 Ex. Deck 1 is assigned to channels 1 & 2 ….. Deck 2 would be assigned to channels 3 & 4 and so on… Everything simply has to match.
*NOTE (When using more than 1 CDJ-700, you must MIDI connect them separately). If multiple units are connected at the same time this will confuse VDJ.