Upon opening the box, confirm that all contents are included:
1 x Array speaker column
2 x Array Spacers
Subwoofer Base Station
Power Cable
Operation Manual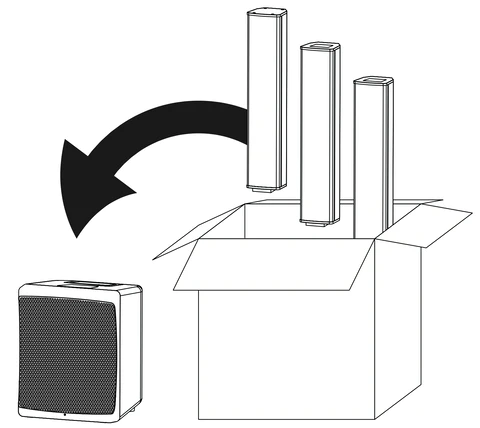 Assemble the column array pieces on the subwoofer unit. The spacers allow you to adjust the height of your column speaker based on your needs.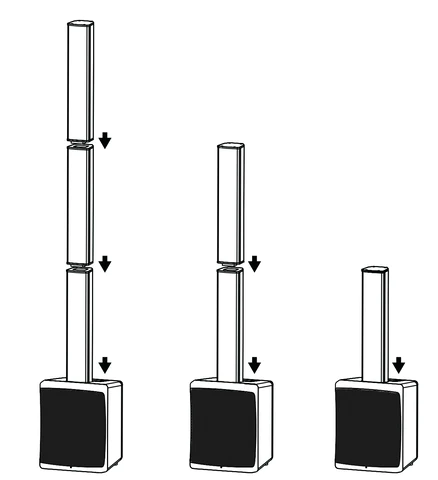 Once assembled, connect your speaker to AC power.
(Turn all volume knobs down before powering the unit on and making connections.)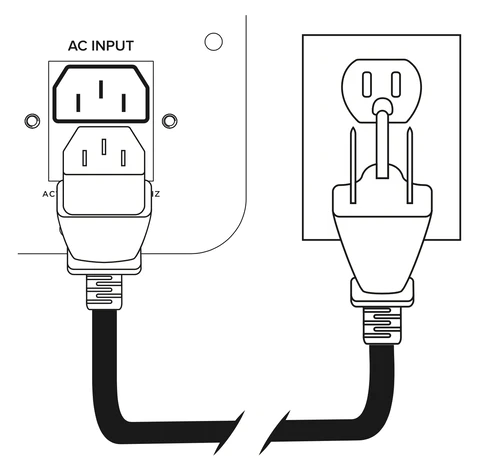 Product: WRX-843, WRX-900TOGO